From the beginning of time, history has given us countless examples of those who lived for "success" only to self-destruct and end in utter ruin. Our lives are not meant for self but for service to God and others. Only in doing his can each of us experience the divine purpose for which we are created. Choosing God's way leads to spiritual, personal and vocational fulfillment and true Godly achievement.
Zoro International Ministries (ZIM) was formed in 2009 by world-renowned musician Zoro to teach Biblically based achievement skills, nurture purpose and offer inspiration to vulnerable young adults. ZIM's vision is to help young adults throughout the world understand their unique God-given gifts and fulfill their divine assignments on earth. ZIM's mission is to develop in young adults (age18 to 29) a rock-solid, Christ-centered foundation by giving them tools and support, guiding them to become their nation's next generation of leaders.
My prayers, hopes and dreams for young adults are many: Godly excellence, leadership, achievement, and the love of family and friends. ZIM is diligently working to raise up young adult leaders who understand God's purpose for their lives and who love their destiny through an abosulte reliance on Christ Jesus and the incomparable power of the Holy Spirit.
It wouldbe an honor to partner with you for the sake of Young adults throught the world.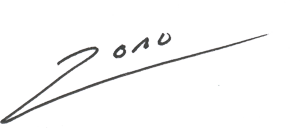 ZIM's "Living Your Destiny" program has been delivered live to hundreds of young adults throughout the United States and its principals have been shared with millions of people worldwide through television, radio and the Internet. The response to the program has been overwhelming!
"The Living Your Destiny program has been an inspiration to me. As I began my college career, I had no idea what I wanted to do. I had a lot of ideas about what I was interested in, but I didn't have a clear direction. The program helped to focus those interests and send me in one direction instead of looking at many. Living Your Destiny is an awesome program for college students and young adults searching for their purpose in life." - Zack  

"Zoro's powerful and genuine ministry spoke to me as I made the recent transition into life as a college graduate. During the study, I was reminded that God made me for a unique purpose and that I could not only fulfill the expectations God has for me but exceed them for His Glory. Thank you, Zoro, for being open to God's voice and allowing me to take part in this ministry!" - Mike  

"I have a calling for music ministry but struggled with the question 'Where do I go from here?' Zoro challenged us to explore our talents, experiences, and lives in order to understand the unique callings God has placed in each of our lives. By the end of the program, I felt so much more equipped for the long journey God has prepared for me!" - Katie

"The Living Your Destiny program has been a tremendous encouragement in my life. Zoro has put so much time and energy, diligence and Biblical research into making sure this program is applicable for the younger generation. I encourage all young adults to connect with this program." - Ryan

"Living Your Destiny goes far beyond your ordinary fellowship group. We all have dreams and passions, and Zoro's ministry provides answers to questions about achieving those dreams. This program is vigorously inspirational, passionately God-centered and unbelievably practical." - Joe

"The Living Your Destiny program has been foundational in my growth as a servant of Christ.  Through the steps of the program, I better understand my unique role in using the gifts God has given me. Living Your Destiny has prepared me for whatever may lay ahead, and the principles are ones I plan to share with others.  Their value is immeasurable and a blessing. - Eric

"The curriculum made us think hard and dig deeper in our hearts to explore what certain scripture verses mean and how they relate to our lives. The take-home curriculum kept me focused on the subject long after our Sunday program. I now have a glimpse of living my "destiny," and I definitely want to learn more." - Brendan  

"The Living Your Destiny program is a course that not only motivates me but also encourages me to strive for a much stronger relationship with God. The knowledge shared in Living Your Destiny led me to a road with endless possibilities, knowing that anything is possible with strong faith and diligence."- Zach